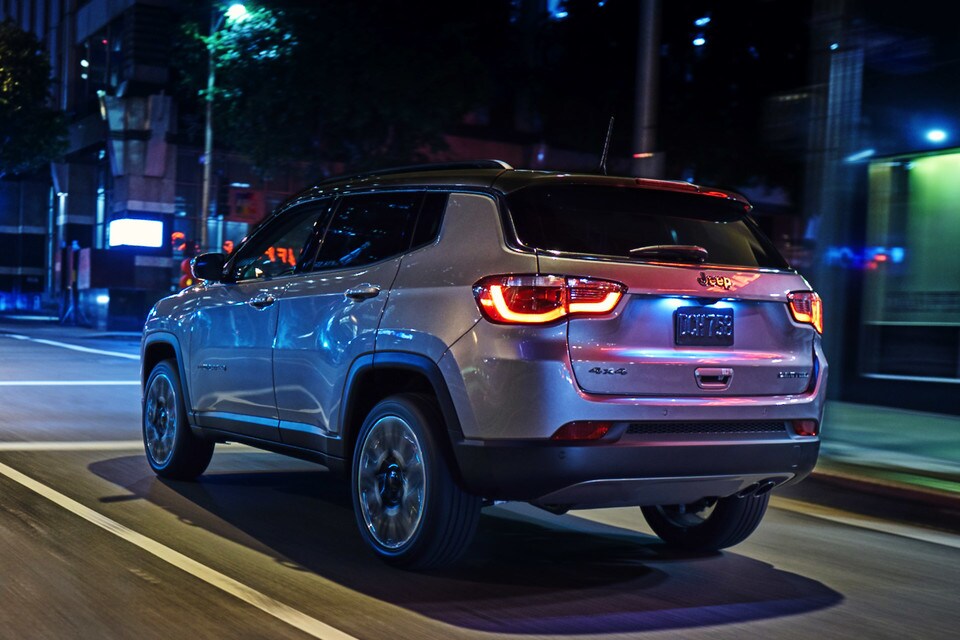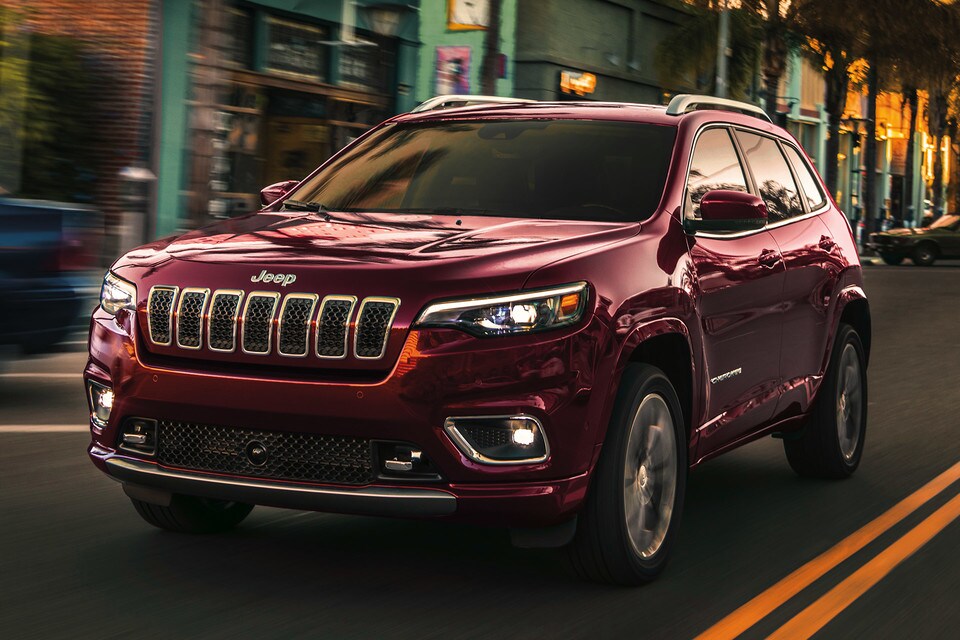 Is the Jeep Cherokee or Jeep Compass Right For You? Erin Dodge in Mississauga, Ontario, Can Help You Decide
The Jeep brand has been available for many generations and transformed in line with customer expectations. Presently, the Jeep Cherokee and Jeep Compass are among the most preferred in the Jeep family. Our enthusiasm towards the Jeep served as a push for us to become the most preferred Jeep dealership in Mississauga, Ontario. However, that is not the end as we extend into cities like Toronto, Brampton, Hamilton, and Vaughan. You can find us and choose from the Jeep Cherokee or Jeep Compass in Hamilton.You can always find us in the surrounding areas of Ontario. Our dealership offers a diverse selection of the 2020 Jeep Cherokee and the Jeep Compass. Get a chance to experience the Jeep Cherokee Trailhawk in Mississauga. Please do not be too worried about financing as we offer easy financing for our esteemed customers. Owning a Jeep has never been easier, we approve EVERYONE, so get started today by completing our online finance application.
If you want to compare the 2020 Jeep Cherokee vs 2020 Jeep Compass Comparison in Mississauga, do not hesitate to visit us. The Cherokee and Compass are remarkable vehicles that may suit different customer needs or expectations. In this case, we will provide you with a reliable comparison of the Cherokee and Compass models.
Before you compare, please take a quick look at the prices we offer for the different Cherokee and Compass models. The Jeep Cherokee vs Jeep Compass reviews in Brampton is from those who got a chance to test drive the cars. So be sure to contact us to schedule a test drive.
Cherokee Models & Prices
Sport - starting at $31,245
North - starting at $37,245
Altitude - starting at $38,140
Upland - starting at $39,235
Trailhawk - starting at $40,545
Limited - starting at $42,045
Trailhawk Elite - starting at $43,540
High Altitude - starting at $44,240
Overland - starting at $47,645
Compass Models & Prices
Sport starting at $26,800
North - starting at $32,795
Altitude - starting at $34,090
Upland - starting at $34,290
Trailhawk - starting at $34,995
Limited - starting at $36,995
Trailhawk Elite - starting at $39,190
Reviewing Style and Design
The 2020 Cherokee and Compass models come with modern interiors that offer ample spaces; however, the Cherokee interior aligns closely with older versions. The Compass has a dual-pane sunroof, which provides impressive natural light during the day. Also, it has an automated power shade that is adjustable by the use of a button. On the other hand, the Cherokee interior puts additional focus on the comfort of the consumer. It is noticeable that both models come with a heated first-row seating and heated leather steering wheel.
Reviewing Performance
The Cherokee and Compass provide advanced performance features that give you the best driving experience. The Jeep Compass delivers a smooth ride at affordable fuel cost, with a fuel economy rating as low as 7.3L/10.4L per 100km (city/highway). On the other hand, the Cherokee offers a fuel economy rating as low as 7.6L/10.8L per 100 km (city/highway). While the difference is nominal, the Cherokee is a larger vehicle.
The Compass is a 2.4-litre 4-cylinder engine that produces 180 horsepower, 175 pound-feet of torque, and a 6-speed manual. The automatic drive comes with a 9-speed transmission. The 4-wheel-drive (4WD): the Limited, Overland, and Trail-hawk all come standard with a 3.2-litre V6 engine that produces 271 horsepower and 239 pounds of torque. The 2019 turbocharged 2.0 litre 4-cylinder engine can generate 270 horsepower and 295 pounds of torque. For the automatic drive, the 9-speed transmission Cherokee is standard across the lineup, routing power to the front wheels or all four.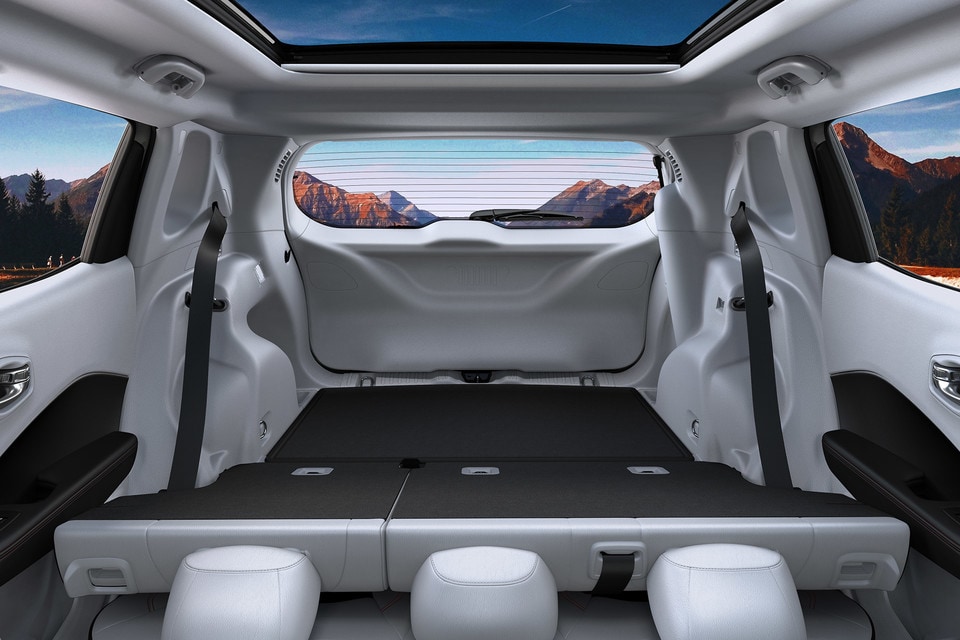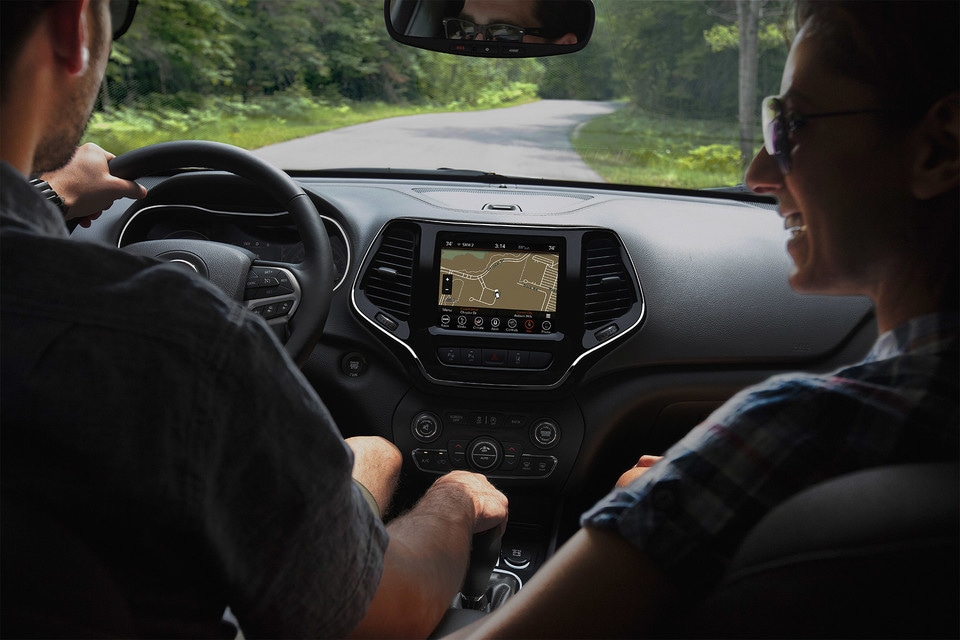 Frequently Asked Questions
Is the Jeep Compass Reliable?
The Jeep Compass is the ideal SUV. In the most recent models, the 2019 and 2020 models, the Jeep has proven to be reasonably stable for overall trips without almost zero significant issues recorded.
Why is the Jeep Compass so Cheap?
The fuel economy of the Jeep Compass came in at 22 km/L. It has low consumption, which makes it consumer-friendly. We would not consider the Compass a cheap vehicle but rather an affordable SUV for a family. Where you would expect this vehicle to lean around corners, being an SUV, it is the absolute opposite when driving the Compass. It feels very secure around corners. Also, it has a 22.9-degree break-over angle. The Compass steering is perfect for handling this car at all speeds. It gives you absolute control when driving this remarkable vehicle.
Is a Jeep Cherokee the right car?
The Compass is a great vehicle, but let's not yet forget about the Cherokee. The Jeep Cherokee is a good SUV. It can handle a daily commute, as well as tough terrains. The interior is spacious, with comfortable and supportive seats. Also, the Uconnect infotainment system is user-friendly. However, the choice between the two comes down to your preference on style, design, utility and performance.
Test Drive the Jeep Compass or Cherokee at Erin Dodge Today
Now it is up to you to decide which among these two models is a suitable option. They may have few challenges like any other vehicle, but you will love owning one of these models. We are ready to serve you at any time during open hours, and we will gladly provide additional information whenever required. Contact us to test drive the Jeep Cherokee or the Jeep Compass. For our valued customers who are proud owners of Jeep, be sure to schedule your service with our Jeep certified and trained technicians.
Hours
Monday

9:00 am - 8:00 pm by appointment

Tuesday

9:00 am - 8:00 pm by appointment

Wednesday

9:00 am - 8:00 pm by appointment

Thursday

9:00 am - 8:00 pm by appointment

Friday

9:00 am - 6:00 pm by appointment

Saturday

9:00 am - 6:00 pm by appointment

Sunday

Closed