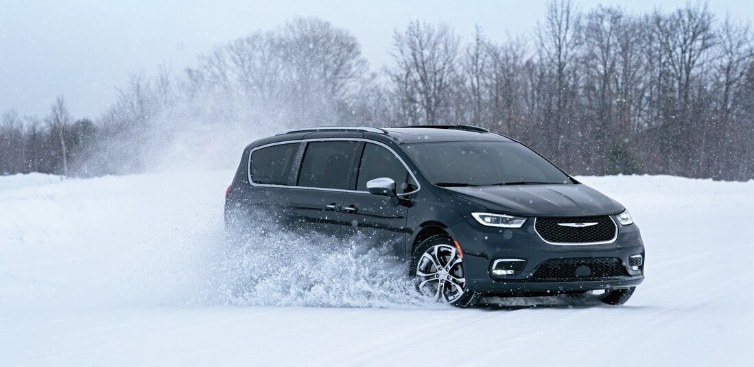 How to Stay Safe When Driving in The Winter
At Erin Dodge, we aim to keep you safe on the road, especially during challenging Canadian winters. At our dealership in Toronto, Ontario, we provide residents from all over the region with expert car servicing. Whether you're in Brampton, Hamilton, or Vaughan, we invite you to visitour Service Centre and get your car ready for winter. Once your car is properly fitted with the right tire sand prepared for the season, you should keep the following points in mind to stay safe when driving in snow.
Drive Smoothly
When driving in slippery conditions, choppy movements are more likely to make your tires lose traction and make the car skid out of control. The way you brake and accelerate and even how you steer need to be as smooth as possible. Slow down when turning and leave extra space between you and the car ahead of you in case of skids.
Learn How to Manage Skids
Whether it's black ice or freezing rain, winter roads can get slippery, and you may find yourself in a slick spot with the car skidding out of control. Learning how to properly manage a skid can save you from a collision. If you find your car skidding out of control, resist the urge to brake. Instead, ease off the gas and wait for traction to return. In case of a rear wheel skid, turn the steering wheel in the same direction that the rear wheel is sliding until you regain traction.
Stay Safe This Winter
Safety in winter starts with proper car maintenance. Book a service appointment at our dealership in Toronto, Ontario, to ensure your vehicle is ready to handle the winter season. Feel free to contact our experts for more advice on how to drive safely in winter.